Welcome to the
Fabulous Shire Boys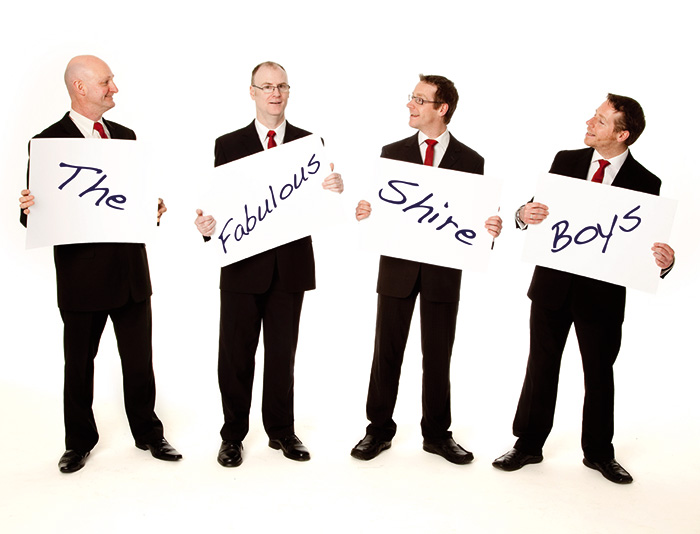 A vibrant, fun loving bunch of guys who will make your evening an event to 
remember.
All professional musicians who have played with and continue to play with top Rock and Pop Artists such as Fish, Hue and Cry, Bryan Adams, Jon Lord, Donnie Munro, Red Hot Chilli Pipers, Meatloaf, and The Kinks to name but a few.
The band expertly play an extensive range of styles from Rock, Pop and Funk to Swing and Country. So! You can have anything from Snow Patrol, Bruno Mars and Coldplay to Mark Ronson's Uptown Funk, James Brown, Ottis Redding and Smokey Robinson.
But, the speciality being… 
You can have half the evening as an authentic Ceilidh and the other half as 
rocked or as funked up as you like.
The band call the moves and even demonstrate on occasion!
Touring throughout the UK is a regular occurrence – distance no problem.
In addition, the band can extend the line-up to include fiddle, flute and even pipes!!
Not only do the guys make the music come to life but your evening will go with a bang as their energy and enthusiasm are infectious!!!
Boom!